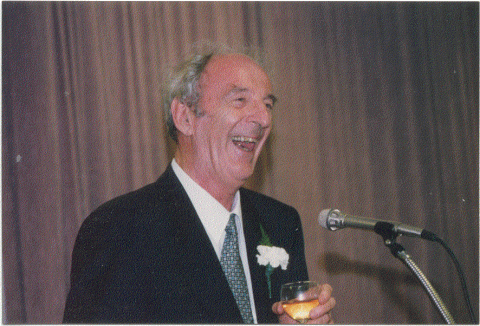 CO-EDITOR (1963)
Peter Morgan obtained his undergraduate degree at the University of Birmingham and his graduate degree at the University of London. He was a member of the Department of English at the University of Toronto from 1960 to the mid-1990s. In 1963 he selected and edited the poems of Landor, Morris, Scott, and Swinburne for the seventh edition of Representative Poetry (1963). His major research fields included the Romantics and the early 19th-century literary periodicals.
MAJOR PUBLICATIONS
Hood, Thomas. The Letters of Thomas Hood. Ed. Peter F. Morgan. Toronto: University of Toronto Press, 1973. PR 4798 A4 1973 Robarts Library
Jeffrey, Francis Jeffrey. Jeffrey's Criticism: A Selection. Ed. Peter F. Morgan. Edinburgh Scottish Academic, 1983. PR 457 .J44 Robarts Library
Morgan, Peter F. Literary Critics and Reviewers in Early 19th-century Britain. London: Croom Helm, 1983. PR 451 M68 1983 Robarts Library
--. The Poetic and Pictorial Elements in Works by Five Writers in English: Milton, Pope, Wordsworth, Ruskin, Pound. Lewiston: E. Mellen Press, 1992. PR 408 A68 M67 Robarts Library
SOURCES FOR CAREER
Harris, Robin S. English Studies at Toronto: A History. Governing Council, University of Toronto, 1988.