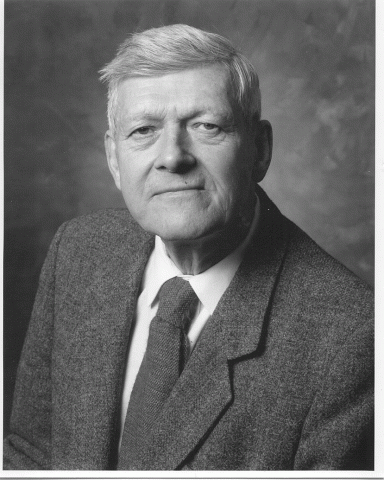 CO-EDITOR (1963)
Born in Toronto and educated at St. Andrew's College, Aurora, Milton Wilson obtained his B.A. from the University of Toronto in 1945, his M.A. in 1946, and his Ph.D. from Columbia University in 1957. He had spent three years in the Canadian Navy in World War II. In 1947 he and Joanna Crawford wed. After teaching briefly at the University of Syracuse, he joined the Department of English at Trinity College in 1949. A scholar of Romantic poetry, Wilson worked on behalf of Canadian literature for many years, editing several collections and acting as Managing Editor of The Canadian Forum. By the 1960s he had become Chairman of the Trinity College English Department. When the College Departments were fused into one, Milton Wilson chaired the Constitution Committee and became the first Chair of the University Department of English.
Milton Wilson edited the selections from Byron and Shelley for the 1963 edition of Representative Poetry.
MAJOR PUBLICATIONS
Beny, Roloff. To Every Thing There is a Season. Texts ed. Milton Wilson. Toronto: Longmans, 1967.
Poetry of mid-century, 1940-1960. Ed. Milton Wilson. Toronto: McClelland and Stewart, 1964.
Poets between the wars. Ed. Milton Wilson. Toronto: McClelland and Steward, 1967.
Recent Canadian verse. Ed. Milton Wilson. Kingston, Ont.: Jackson Press, 1959.
Wilson, Milton Thomas. E. J. Pratt. Toronto: McClelland and Stewart, 1969.
--. Shelley's Later Poetry: a Study of his Prophetic Imagination. New York: Columbia University Press, 1959.
SOURCES FOR CAREER
Clippings file. University Archives A73-0026/519 (40).